When is the best time for a Slow Drive experience?
Let's find out together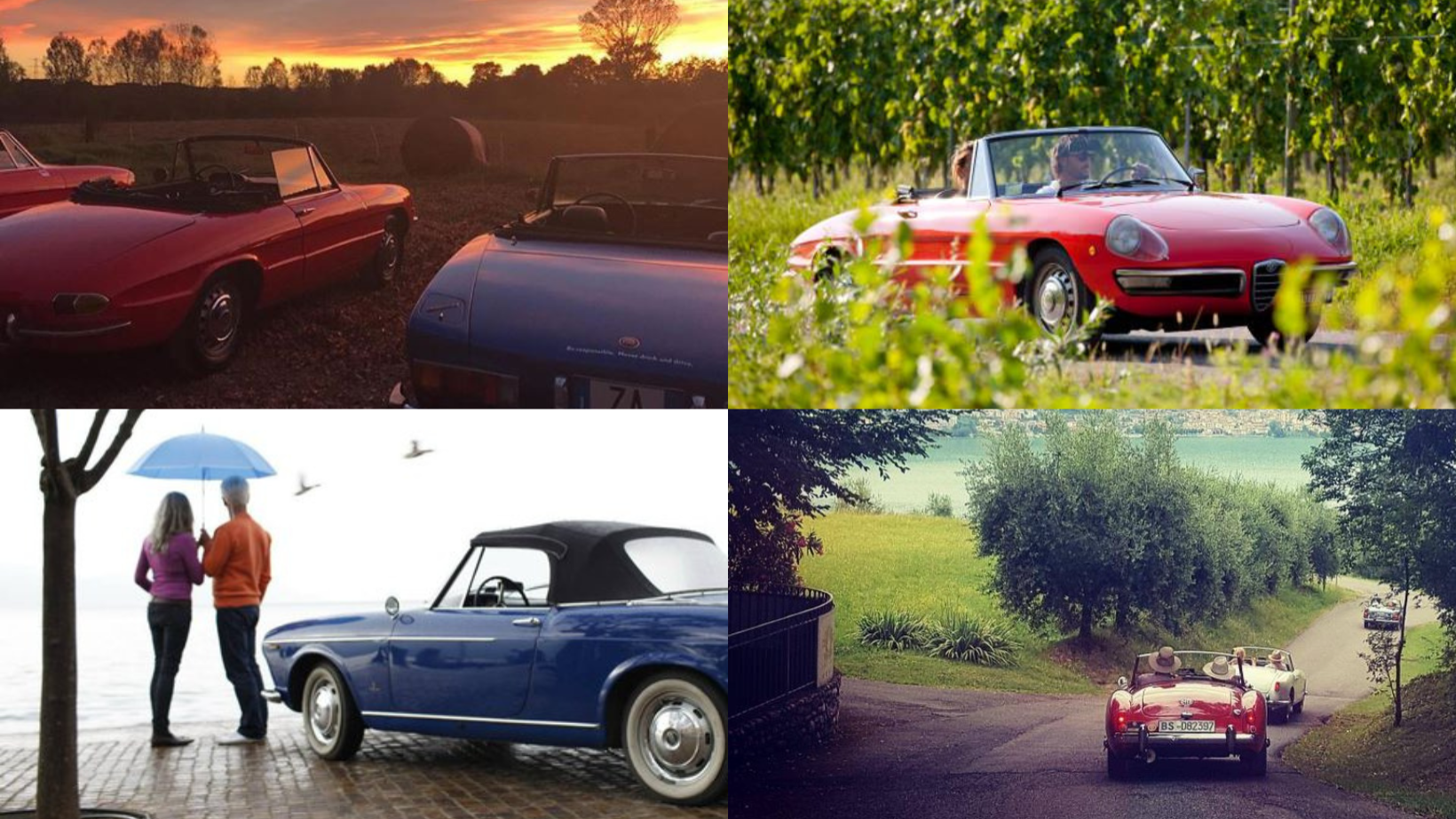 The mild climate of Lake Garda allows you to enjoy the Slow Drive experience all year round, each season with its own peculiarities, and each season with different precautions.
Autumn is definitely my favourite, on a sunny day the temperature is practically perfect, the almost non-existent traffic allows you to reach destinations that would not be possible in spring or summer, you obviously need to equip yourself with a windbreaker and a scarf for the cooler hours cold, and we set off to discover views made even more fascinating by the thousand colours of the autumn foliage.
With the same mood you can live the experience throughout the Winter until early spring, just choose the warmest hours of the day; it is easier to find the cars you prefer available, this means that you can easily make a last minute booking, and if the weather is not kind, you can move your booking to a sunny date, if you have difficulty finding a new date that suits you, don't worry! you will receive a voucher that you can use during the next 24 months.
The Spring and Summer months offer wonderful days and we are certainly more mentally prepared for trips out of town, but at the same time, they are also the most difficult, the availability of cars is reduced due to the greater turnout, and the traffic becomes quite intense, but with a few precautions it is possible to have a special experience! First, choose an ad hoc itinerary, with less travelled routes, avoiding the classic tourist places on the lake and getting lost among the secondary streets in search of villages and breathtaking panoramic points. We will take care of giving you maps and suggestions, in this way you can enjoy driving your vintage car away from traffic. Plan a lunch stop during the hottest hours, bring water, hats and sun cream with you, a tip is to bring a beach towel, to place on the leather seat when the heat becomes more intense, or simply for a picnic by the lake or among the vineyards.
What do you think? did you choose when to book your Slow Drive vintage experience?