For Women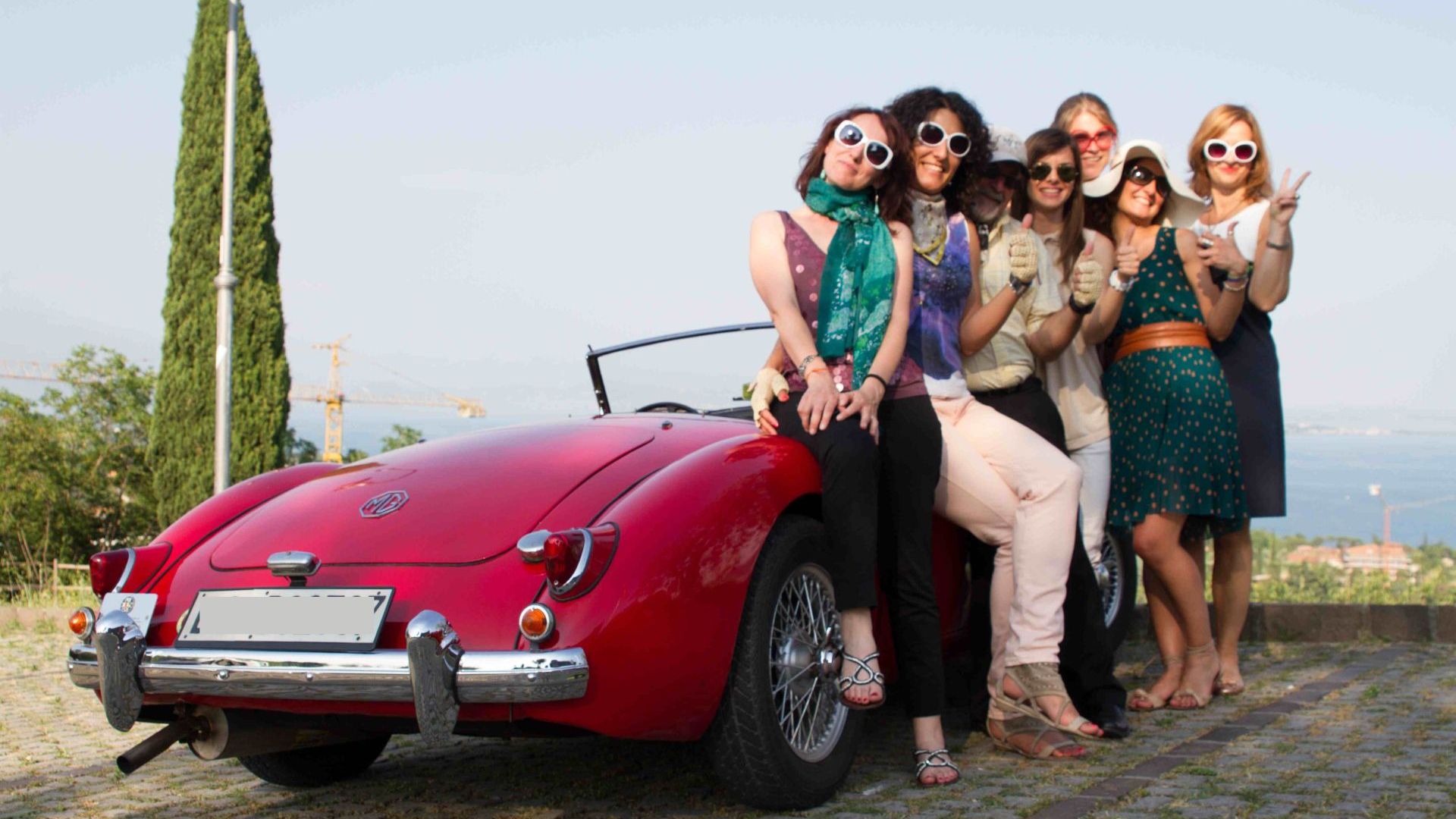 A feminine adventure on a flamboyant vintage spider! !
Women and engines ... joys and emotions!
A journey through time aboard a special vintage car - it could be the itinerary of your well-deserved outing among women!
A gift dedicated to all the drivers who beyond their careers, their homes, children, husbands and daily grind have a great desire to experience a carefree adventure on the road, a unique experience to share with the most special friends.
The box contains the voucher valid for 12 months and the complete kit for the pink experience. In the precious box, women in the mood to party will find leather gloves for the driver, 60s sunglasses for the navigator, the slow-driver handbook, suggested maps and itineraries, and the description of the chosen vehicle. Also included are liability insurance coverage, theft and fire and mechanical assistance.
There are many routes to choose from: for example, you can opt for a tour of Lake Garda, a tour among the Venetian villas, among the castles of the Duchy of Parma and Piacenza, or the vineyards of Valpolicella. On the other hand, the Slow Drive locations are scattered throughout northern Italy: on Lake Garda and Lake Como.