Weddings and ceremonies
Slow Drive offer you the opportunity of making your wedding day very unique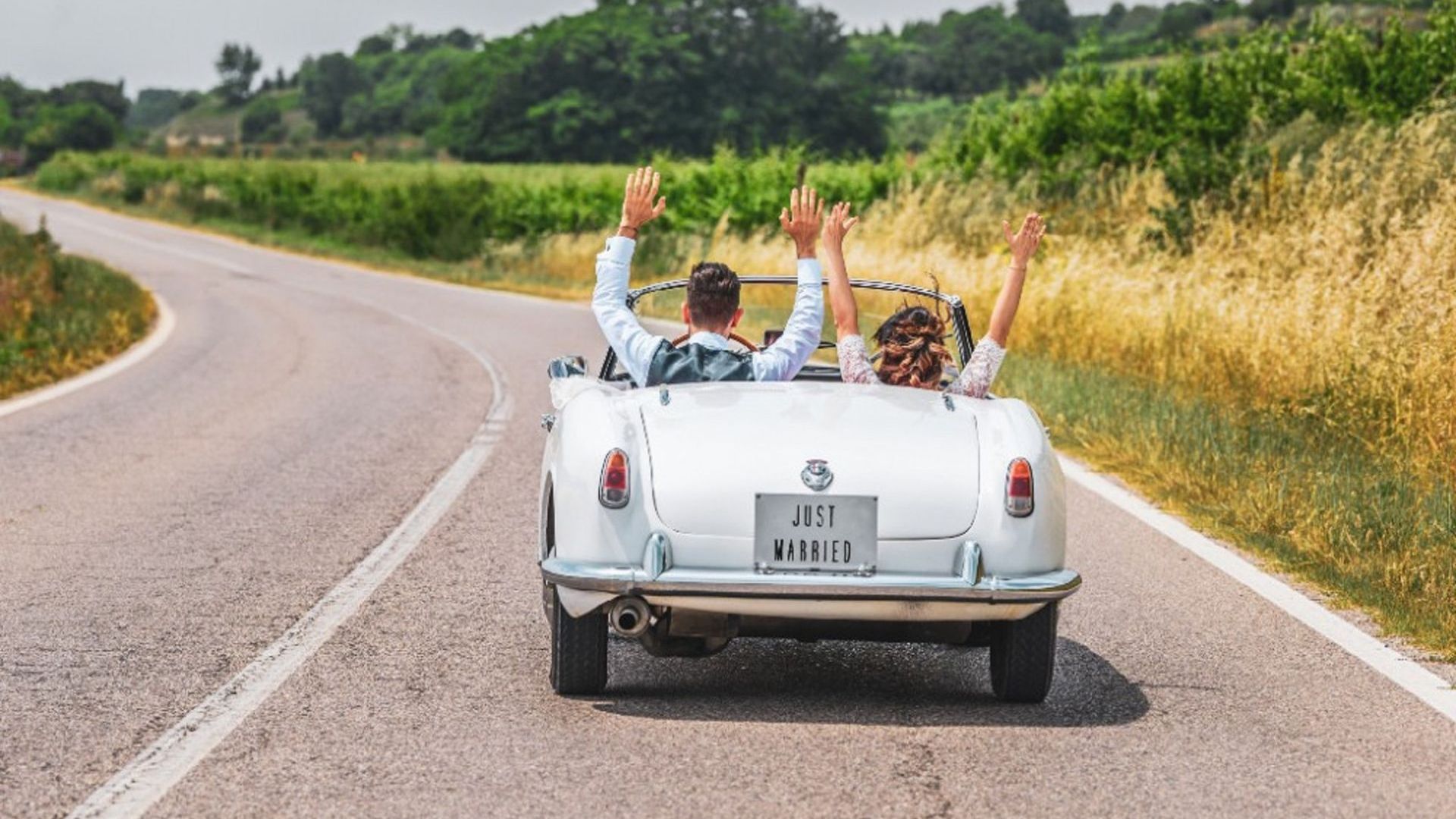 A Vintage car rental without a driver, to make the happy couples experience really authentic.
All our cars are available for weddings and celebrations alike; from our fiery red Alfa Romeo spiders to English spiders, the famous Beetle for a fun look or why not the Fiat 500 to really put a smile on guests faces.
We can offer models of unique and unmistakable design and we can also organize the deliver and pick-up of the car directly to the chosen location.
Weddings Dedicated Packages:
▪ "Oggi Sposi in Spider" Promotional rental, three days rental pay only two: pick up the day before the ceremony and drop off the day after the ceremony at the office
▪ "Easy" you pick up the chosen car from our office leaving your car to us, we will deliver it in the evening when we come to pick up our car, starting with a supplement of € 50,00 for pick up whitin 20km, and the special price of 1,00€ / km for the extra km.
▪ "Senza pensieri" package with a supplement of € 100.00 per day includes a Kasko policy to cover damage caused by the customer and any acts of vandalism; deductible 20% of the damage and minimum overdraft € 500.00; Gasoline consumption; Car decorations with bows or garlands on the mirror (no fresh flowers)
▪ "Delivery and Collection in Location" Package starting from € 100.00 (within 25 km from our headquarters)
supplement of € 1.50 + VAT per km for more distant destinations (round trip; for destinations over 200km the rate may vary according to the transport service provider)