Discover the Tuscan genius aboard a vintage car
Leonardo da Vinci, Boccaccio and more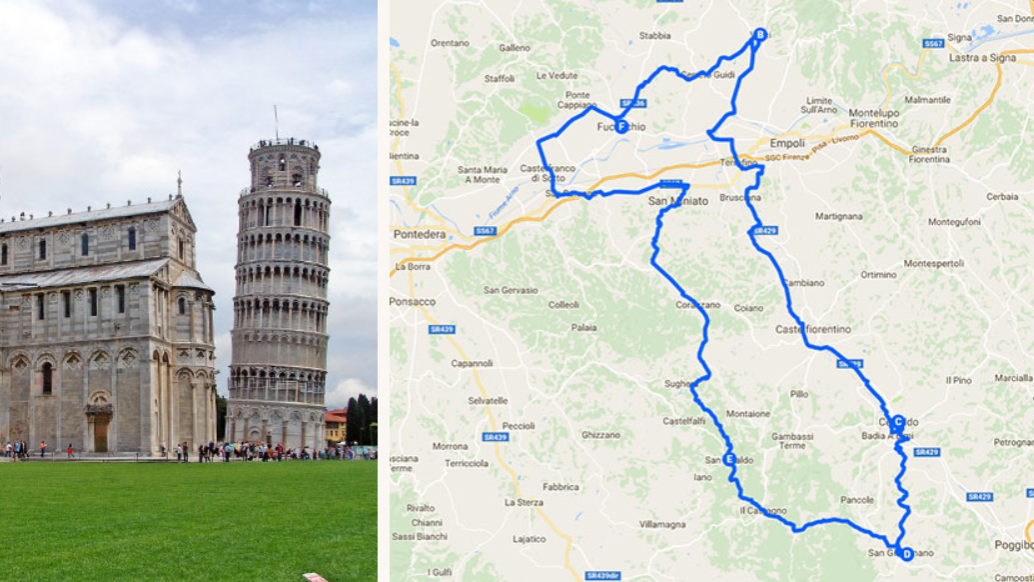 Time requested: 1 day
The lands of intuition and language, between vegetation and towers to the "Jerusalem" of Tuscany among natural and artistic paintings.
Starting from Vinci, the birthplace of the great Leonardo, where the genius was born and lived. In addition to his home, it is possible to visit the museum dedicated to him, realized with tricks worthy of his intelligence.
Through the green streets of the Empoli, you arrive at Certaldo, who gave birth to Boccaccio and his literary talent. The village is rooted in Etruscan-Roman history, as evidenced by the numerous archaeological finds scattered across the city, such as ceramics, Etruscan utensils and tombs, some of which have recently been discovered. Visit Boccaccio's House and Pretorio Palace: one of its two green spaces has been turned into a Japanese garden by the artist Hidetoshi Nagasawa.
Numerous picturesque events organized in Certaldo over the course of various periods of the year.
Just a few miles down the road, surrounded by green meadows and fascinating views, you arrive in San Gimignano, the famous medieval village with its beautiful towers in the heart of the Tuscan countryside.
Protected as Unesco's heritage, it offers wonderful visuals. Strongly recommended, only for those who are brave, a visit at the museum of torture, is one of the most furnished in the world.
One last stop recommended to St Vivaldo, a hilly hilltop of the late '400 transformed along with its forest into a small "Jerusalem" for the pilgrimage of the faithful.
The adventure ends on the way back to the Fucecchio, Slow Drive Office to Florence.