Our Philosophy
The essence of the experience that we offer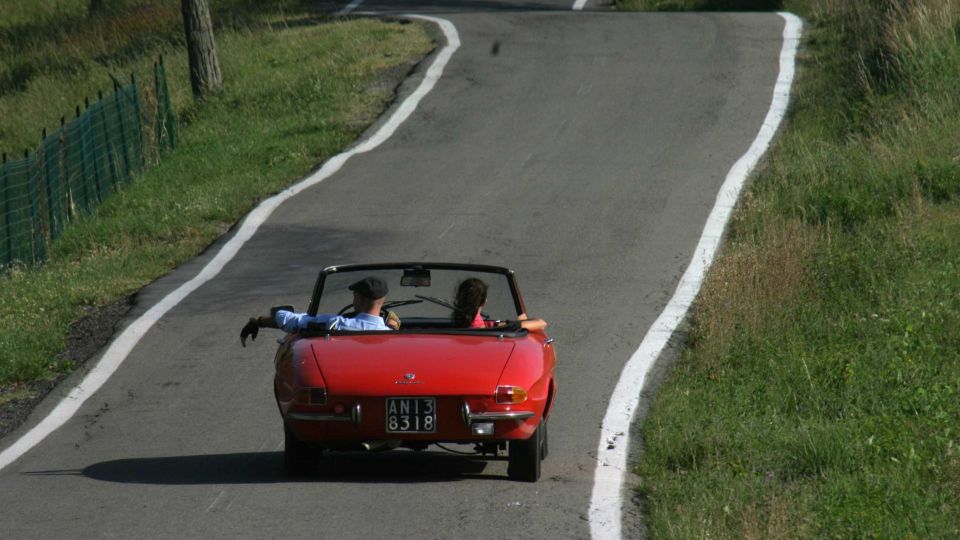 Taking the necessary length of time ... you decide.
Rediscover the authentic sensations of driving, sensations only a vintage car can give you: hearing the roar of the engine, feeling each vibration through the steering wheel and pedals through your entire body, knowing that no two curves are the same.
Discover the tastes and sounds of the landscape you are driving through, with the wind in your hair.
Slow Drive, embrace the slow driving.
In our case "Slow Drive" means all those actions which involve our feelings, sensations and emotions, while driving a vintage car.
For these reasons the 'Vintage Car Driver' captures the pleasure of each instant behind the wheel; never choosing the fast busy route, instead he goes for the longer, less busy route, with more curves and more emotions.
The 'Vintage Car Driver' feels every vibration through the steering wheel, taking on every challenging curve with great expectation and excitement, knowing there are no two curves alike. Each of them unique in design and elegance as nature intended.
At the same time the 'Vintage Car Driver' leaves behind all time measuring instruments, the chaos of the city. Appreciating each moment of his driving experience and dealing with any unexpected events with a smile.
A 'Vintage Car Driver' lives the encounter with his vintage car as an opportunity to appreciate all that surrounds him on his journey, a scenic view, a monument, a sunset… not satisfied with the things everyone can see from a main road but venturing onto the secondary route to see hidden gems.
For these reasons, getting lost, going down the wrong road, is not so bad; sometimes only destiny can show us things we had not planned to see.